On Being April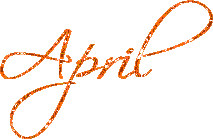 Holiday Memories
Brian was able to visit just prior to Christmas.


We spent a day with Duane listening to music & catching up.

It was the first time the 3 of us spent time alone in about 20 years.... so cool and tons of fun...
thanks for the pear shots, Duane...
and thanks for the Incubus introduction, Brian!!
~ these are the journal entries & ramblings of April Sheffield Wallace
Name: April Wallace
Location: Sweet Dixie, Georgia, United States
Just Me
February 2006
/
March 2006
/
April 2006
/
May 2006
/
June 2006
/
July 2006
/
August 2006
/
September 2006
/
October 2006
/
November 2006
/
December 2006
/
January 2007
/
February 2007
/
March 2007
/
April 2007
/
June 2007
/
July 2007
/
August 2007
/