On Being April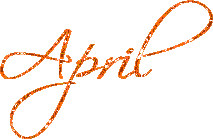 First Day of new School year
It is hard for me to grasp
that Cole began 6th grade today!


Judy looked so cute in her Zebra Stripes!















Taxi Ride!
We love eating at the new Fruit Jar Cafe! The food is soooo fresh and the service is "country sweet!"
Here's Judy getting a "Taxi Ride" out to our car.







It's Watermelon Time!!!















The heat is unbearable
UNLESS
you have a sprinkler
and a slice of watermelon :)
My babies are growing up!!

Both birthdays were a huge success!
Judy
received
Webkinz
for
her
9th
bday.
Cole
received
a
new
Gameboy DS Lite
for
his
11th
bday.


Busy as a Bee
Finally, I am posting more pictures...
We recently found a Robin's Nest in our front bushes
We've had a fun Spring so far...SEE!
Family Time is priceless...
We love to play with little Samantha who is almost two years old now...
She is so smart and has the sweetest personality!
~ these are the journal entries & ramblings of April Sheffield Wallace
Name: April Wallace
Location: Sweet Dixie, Georgia, United States
Just Me
February 2006
/
March 2006
/
April 2006
/
May 2006
/
June 2006
/
July 2006
/
August 2006
/
September 2006
/
October 2006
/
November 2006
/
December 2006
/
January 2007
/
February 2007
/
March 2007
/
April 2007
/
June 2007
/
July 2007
/
August 2007
/