On Being April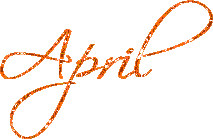 Recipes From My Southern Friends & A Few Yankees Too!
Recipes From My Southern Friends & A Few Yankees Too!
That's the name of my new cookbook!!!
--> I've been collecting recipes from family & friends in order to have a cookbook fundraiser for Helping Hands, a local charity that provides aid for families in need.
--> The cookbook will be ready just before Easter. If you'd like to order a copy, email me at
crossroadshome@bellsouth.net
--> Here's a look at the Chapter Titles:
Appetize Me (aka Finger Foods)
Show Me the Dough (aka Breads)
Green Cuisine (aka Veggie Casseroles)
Ocean Notions (aka Seafood)
Southern Lupper (meals taking the place of lunch & supper)
Thrillin' & Grillin'
Crockpot Crazy
Sweet Dixie (Desserts)
Road Kill on Highway 278 (miscellaneous recipes)
One Step
Well, I figure it only takes ONE STEP to get moving. I took that important step today with my mom at her community center's indoor track. I walked a mile today, and it felt great. AT one time in my life, I loved to exercise...I mean, really loved it obsessively. These days, I'd prefer to relax. But I re-discovered today that walking is relaxing! My main problem is having someone to walk with me. I am more motivated to keep this momentum if I have an accountability partner. We'll see what happens when I return from this mini-vacation...
Snow please!
Since the kids were out of school for Winter Break, I drove them up here to East Tennessee (Dandridge, to be exact)...very near Sevierville to my mom's little retirement cabin :)
Once we hit Knoxville, they could see snow under the trees (where it hadn't melted)...they loved it!
Mom's western facing back porch is still covered in several inches of soft snow. We all threw a snoball earlier!
Her cabin overlooks a view of the English Mountains & Great Smokies, and they are snow covered.
The weather calls for snow tonight. I hope the kids can make a small snowman in the morning! I'll post pictures soon...
Long Lost Friend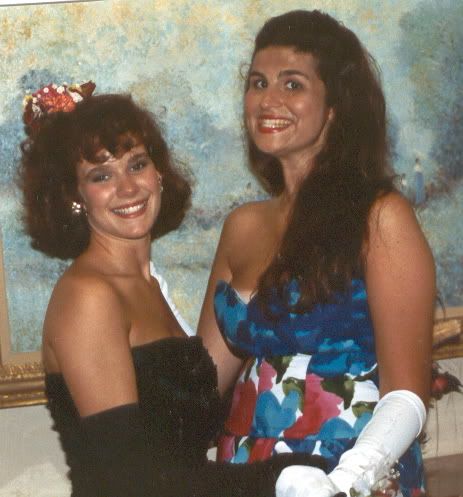 Today was a great day! I heard the voice of Val, my best friend from high school! We lost touch after our freshman year of college. I cannot believe that 15 years have passed since we've seen each other. I had hoped to see her at the 10-yr. high school reunion several years ago, but no one could find her. Thanks to classmates.com & this BLOG, she left me a voicemail. I am so excited about calling her tomorrow!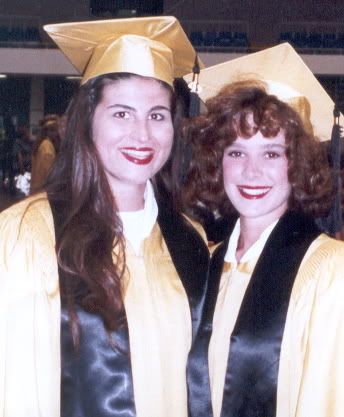 Looking back on those fun times with Val makes me feel young again! She drove a beautiful navy blue convertible bug. I remember skipping school and going to the beach in the bug....those were the days!!! We had soooo much fun at prom dancing like idiots. As I look at this Graduation photo, I am reminded of the exciting times & great laughs we shared. Aaaaaaa, to be young again!
Budding Character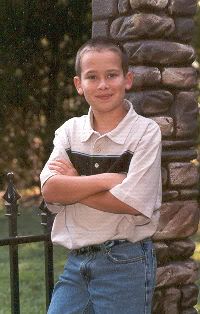 My son is developing his character.
I see compassion as his strongest gift. Yesterday, his sister slammed her finger in the basement door. When she screamed,
we both ran to her. While I was trying to assess the damage, my son was soothing her. My daughter then
turned away from me, and gave her brother a hug as tears streamed down her face. He gently calmed her and kissed her forehead. I was floored! Wasn't this the same kid that was fighting with his sister over the Gamecube earlier in the day? He stood firm under the pressure; and at that moment, I saw him as a young man and not a boy.
Date with my son
I have a date tonight...with my son! We haven't decided where we want to go yet. It's either bowling or mini-golfing. Either one will be fun with him. He's nine-years-old and loves to beat me. I call him "golden boy." He's great at everything he tries...Monopoly, swim team, soccer, flag football, baseball, you name it! I am very blessed.