On Being April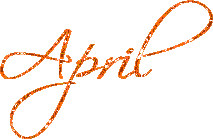 Fresh Rest
Our sectional couch will be cleaned today by All-Star Chem-Dry. It's been such a great couch for 11 years now...

if the couch could only talk, it would say...
I've listened to phone calls and snores, and giggles galore. Glad to finally get a real bath; I've smelt stinky feet, musky armpits & ferocious farts. I've been smothered by hineys, spit on by babies, bled on by booboos, yanked, scratched by a bunny & rubbed by a cat.
All I can say is thank goodness for Scotchguard!
~ these are the journal entries & ramblings of April Sheffield Wallace
Name: April Wallace
Location: Sweet Dixie, Georgia, United States
Just Me
February 2006
/
March 2006
/
April 2006
/
May 2006
/
June 2006
/
July 2006
/
August 2006
/
September 2006
/
October 2006
/
November 2006
/
December 2006
/
January 2007
/
February 2007
/
March 2007
/
April 2007
/
June 2007
/
July 2007
/
August 2007
/