On Being April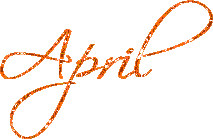 Money Well Spent
It's entertained them dry and wet!!!

My kids love the trampoline we got them for Christmas. The safety net came with it and I am grateful for it! Most everyday, they have jumped at least an hour or more. It makes them tired, so they sleep better :)

The past few days since it's been on the slightly warmer side, they placed the sprinkler under it. They get the biggest kick out of jumping on the slippery mesh with their swimsuits on! I'll have to take a picture soon.
~ these are the journal entries & ramblings of April Sheffield Wallace
Name: April Wallace
Location: Sweet Dixie, Georgia, United States
Just Me
February 2006
/
March 2006
/
April 2006
/
May 2006
/
June 2006
/
July 2006
/
August 2006
/
September 2006
/
October 2006
/
November 2006
/
December 2006
/
January 2007
/
February 2007
/
March 2007
/
April 2007
/
June 2007
/
July 2007
/
August 2007
/