On Being April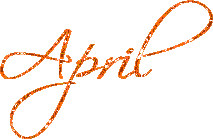 Budding Character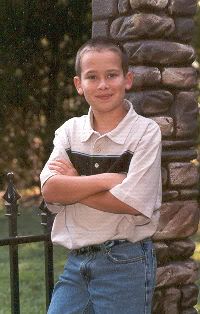 My son is developing his character.
I see compassion as his strongest gift. Yesterday, his sister slammed her finger in the basement door. When she screamed,
we both ran to her. While I was trying to assess the damage, my son was soothing her. My daughter then
turned away from me, and gave her brother a hug as tears streamed down her face. He gently calmed her and kissed her forehead. I was floored! Wasn't this the same kid that was fighting with his sister over the Gamecube earlier in the day? He stood firm under the pressure; and at that moment, I saw him as a young man and not a boy.
~ these are the journal entries & ramblings of April Sheffield Wallace
Name: April Wallace
Location: Sweet Dixie, Georgia, United States
Just Me
February 2006
/
March 2006
/
April 2006
/
May 2006
/
June 2006
/
July 2006
/
August 2006
/
September 2006
/
October 2006
/
November 2006
/
December 2006
/
January 2007
/
February 2007
/
March 2007
/
April 2007
/
June 2007
/
July 2007
/
August 2007
/